I was raised Catholic, which means a lot of candles got lit throughout my life. As an adult I still turn to candles when I'm uneasy or asking for guidance. It lets me know everything will be ok.
This is one of the few pieces I have printed on a 24x24 canvas that hangs in my living room. Since I created this piece I always felt that I was the witchy woman using her magic to tame a male suitor. But one night of drinking with a close friend, he commented that I was the scared boy inside the magic ball. My first instinct was to get defensive and deny it but taking into consideration my past and the demons I've face, I realized he was right. I am both, the monster and the tamer.
I know I will never fully heal from past trauma, and that's ok. The demons we have we can only tame and walk alongside them.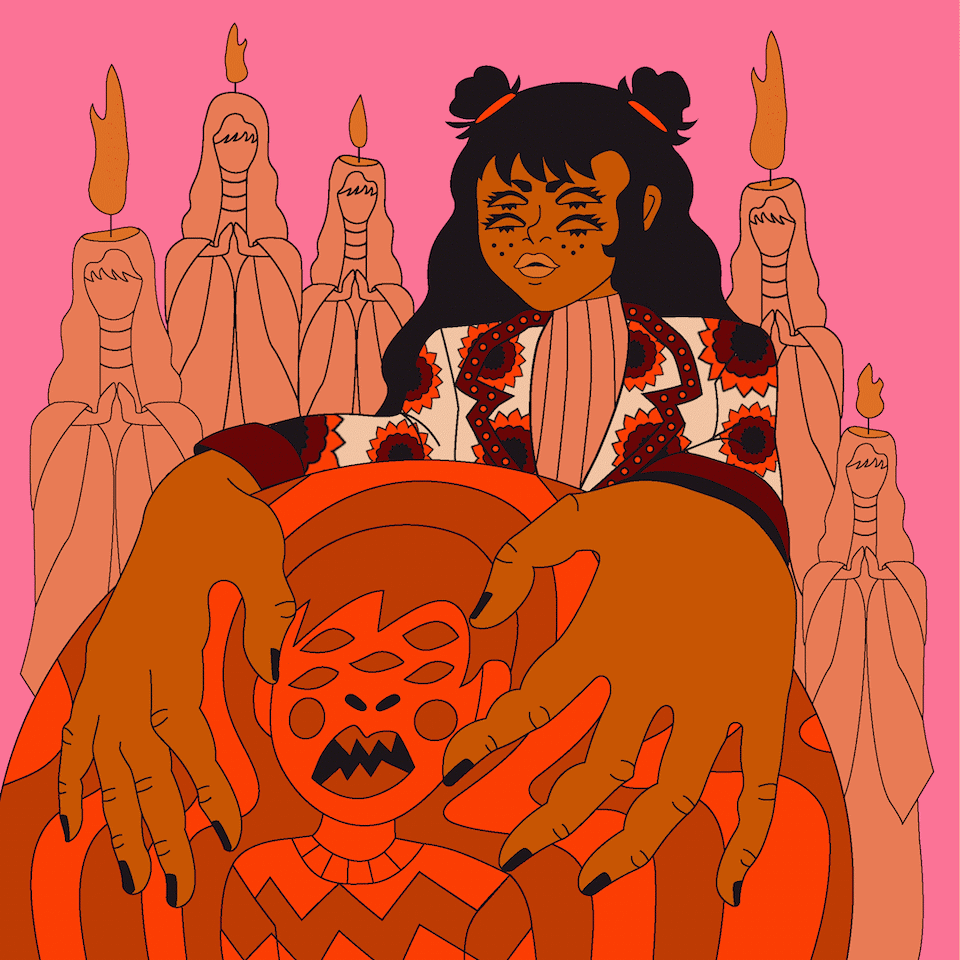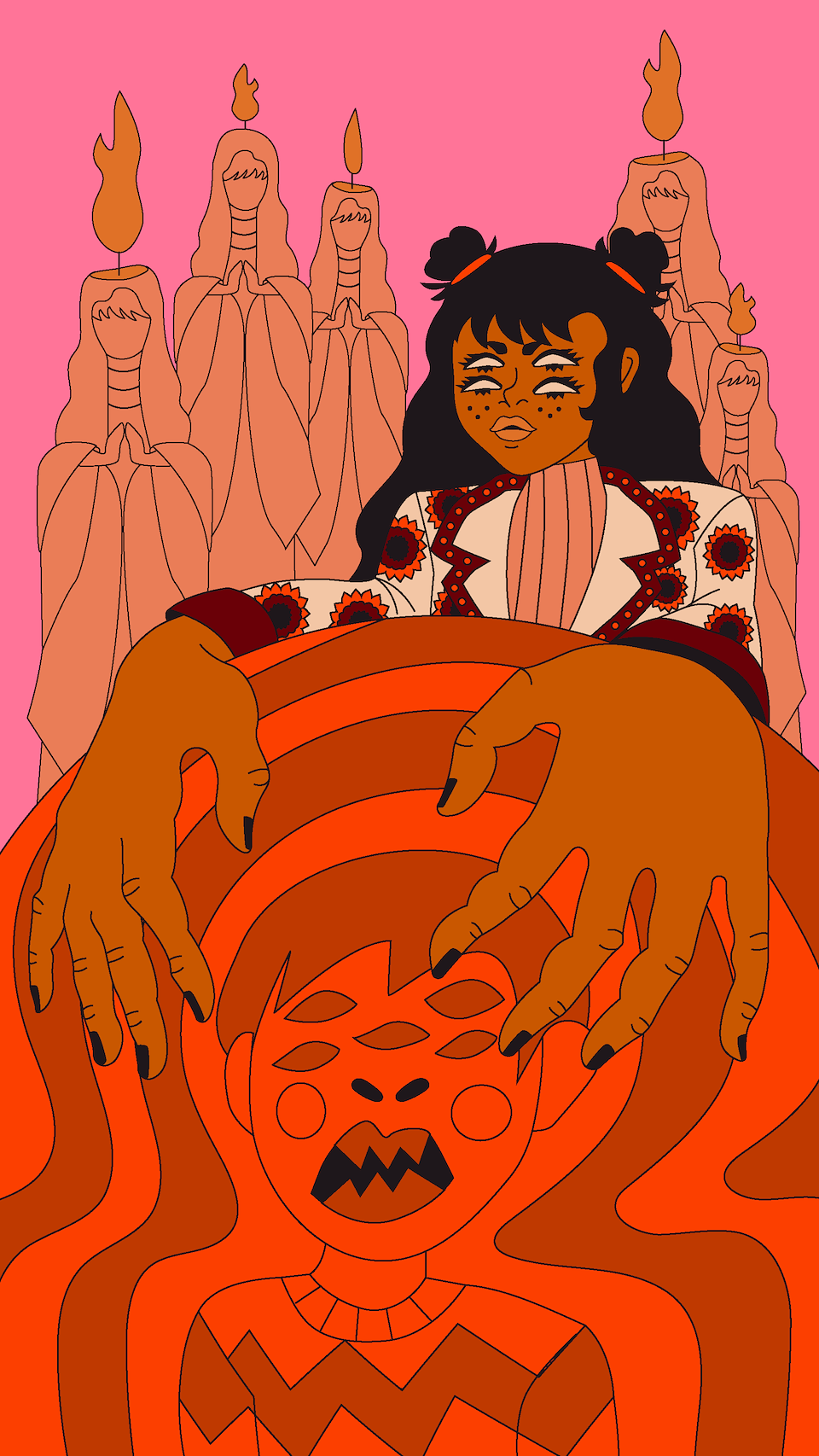 Up Next:
Vaccination Station